By: Regina A. DeMeo
Senior Counsel, Joseph, Greenwald & Laake PA
The Collaborative Process
John F. Kennedy once said, "Let us not negotiate out of fear, but let us never fear to negotiate." This is precisely the core principle of collaborative law-to remove the fear of litigation so the parties in a legal dispute can focus on good-faith negotiations aimed at resolving their conflict. By allowing the parties most vested in the process to speak openly about their concerns and interests, without fear that these discussions will be used against them in court, the collaborative process creates an environment where each party can gain a greater understanding of the other, and then work together with the professionals to develop solutions that address each party's concerns and promotes their common interests.
Collaborative divorce is a dispute resolution method families can opt to participate in, rather than seek court adjudication of issues arising from a separation and/or divorce. It is an option that has increasingly become available as more professionals are being trained throughout the country to assist parties that are willing to sign a participation agreement. This agreement states that they will work with professionals outside of the court process in an attempt to reach a settlement that addresses all the issues that arise from a separation and/or divorce. If that fails, then as part of that agreement, the parties must allow for a cooling-off period (except in emergency situations) and hire all new professionals to assist them in court. The parties must also agree to:
Disclose all relevant information and retain joint financial experts or child specialists, as deemed necessary
Maintain the status quo until an agreement is reached on changes
Avoid threats or positional bargaining, and instead work together to generate options that address the needs and concerns of all parties involved
Teamwork and Professional Involvement
The truly unique aspect to this approach is the team effort involved when a couple decides to engage the services of not just attorneys, but also mental health professionals, who are referred to as "divorce coaches" in the collaborative process, and "financial neutrals," who are jointly retained financial experts, to address the legal, emotional, and financial aspects of a separation and/or divorce. These three areas of a person's life are all impacted at once in a separation and/or divorce, yet only in the collaborative model do all the professionals from these three disciplines work together to help a family minimize the negative impact to these crucial parts of everyone's lives.
In the collaborative model, the loyalty of the professionals is primarily to the process and the goal of helping the parties gather all the information so the team can then assist in generating all possible options that will lead to a mutually agreeable resolution. Attorneys who cannot make the paradigm shift away from the traditional role of an advocate in a legal proceeding will not be in the best position to assist their clients in this dispute resolution model. The goal is to have the clients learn to express themselves respectfully by articulating their needs and concerns, and the attorney's role is not just to explain the law, but rather to be more of a counselor-to be the voice of reason, to provide a reality check, to explain that the law is meant to provide a bare minimum level of decency, but we can always aspire to do better. For example, just because the law in some states may only require support of a minor child until the age of eighteen, that does not mean that, in the collaborative process, a family cannot contemplate support through college or graduate school for the children, or alimony beyond the recommended amount in a jurisdiction if the party requesting it has a demonstrated need and the other has the ability to pay.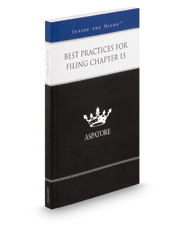 This article is an excerpt from Understanding Collaborative Family Law, 2013 ed. This excerpt was provided by Aspatore Law Books, part of Thomson Reuters. Aspatore books were originally created for a legal professional audience, but have since become popular with non-attorneys thanks to easy-to-understand writing and smart, real-world insights. You can find the entire book available for purchase on the Thomson Reuters Legal Solutions website by clicking the book title linked above.